Tom Hill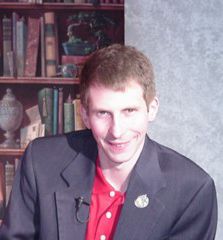 Tom is an aerospace engineer by education and practice. In his day job he works with Marilyn on weather satellites. He also serves in the Air Force Reserve. Tom wrote another book, titled Space: What Now? in 2005, which was published by Publish America and is available at Amazon.com. Tom is an avid public speaker and space activist. A more complete biography is available here.
Marilyn "Marf" Glass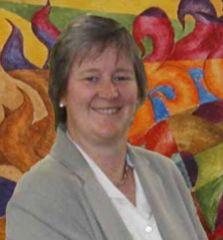 Marilyn Glass (Marf) has a BS degree in Aerospace Engineering from the University of Maryland, College Park and an MS in Technology Management from the University of Maryland, University College. She currently works as a Flight Operations Engineer on a team caring for the nations weather satellites. In her twenty-year career Marilyn has worked with a variety of spacecraft and has brought science and engineering to students by directing space interest educational programs and working with educators from K through 12.
Although her formal training is in engineering and management, Marilyn has always held a love of art. She has learned art through lessons with her mother, classes and self-study. Her primary focus is with watercolor. I want to go to Mars is her first illustration work. "Marf" is an abbreviation of Marilyn Faye, and is a family favorite nickname, which she uses to sign her paintings. Her paintings are on display at the "Robin's Egg", antique and fine arts shop in Staunton, VA.